Enjoying a bit of down time with the family after a fun and busy time promoting the book and finishing the music, art, and video for the So Let's Go CD. What a few weeks it has been.
The book dropped just over a month go. In the three weeks that followed I've done a day, or multiple days in Toronto, London, St. John's, Petty Harbour, Halifax, Montreal, Ottawa, New York, Boston, Denver, Seattle, Vancouver, Victoria, Calgary, Edmonton, and Winnipeg. I really enjoyed the whole experience chatting about the book to media folks, and people at signings and events.
I found the whole trip a little odd for two main reasons. First, because the hours of a book tour are almost perfectly opposite of a music tour. Just about every day on the run started with a 4 or a 5 as the first digit in the alarm clock. Travel and morning TV commitments meant early rises, which I am used to for band travel, but this was different. Not only did I have to be awake at an ungodly hour, I had to be clean and washed and alert and engaged and not all together smelly, and hair brushed and be clean clothed….none of which I am used to. And, of course at the other end of the day, a similar unfamiliar phenom occurred, where I was often done the days commitments by 9:30 pm…just when I'm used to being most awake and heading to work.
Secondly, I often found myself at 10 pm in a hotel alone. Like wise on morning airplanes or in taxis. This might sound strange to you, but I have almost no experience travelling alone. I would venture a guess that before this book tour, I had spent less than ten nights in a hotel where I was the only one in the party. Whether with music, or production, family travel, or acting, or just plain fun trips, I've so rarely found myself alone on the road.
So strange for me to be in a hotel room at 10:30 pm, with no one up or down the hall from me to get up to mischief with. On this recent trip I was made more aware than ever that I am so lucky to be so often just one in a gang of likeminded fools. What a better way to criss cross the globe than with a built in party of gypsies.
Not that I'm complaining about the book tour. Quite the contrary. I sincerely enjoyed every second of it all and remain really grateful to Scott Sellers and all at Random House Canada for their time and effort in the whole deal. Not to mention their investment and confidence in me and the whole Where I Belong project.
There may be one more book signing just before Christmas in St. John's. Keep you posted. Thanks for all the support for the book. 5 weeks on the Bestsellers List. Wicked.
Back to my night job as a musician now. Yesterday I gave the nod on the Final Master for the SO LET'S GO CD. I am super excited for you all to hear it. The title single is getting great reviews and thanks for getting it on iTunes and requesting it at your fave station.
Get ready for the video, which is to be released very soon. Its really fun. Thanks to these two amazing actors. Scott Grimes and Jes Macallan are amazing talents and I'm so grateful to them for giving me their time and energy. I am literally not worthy.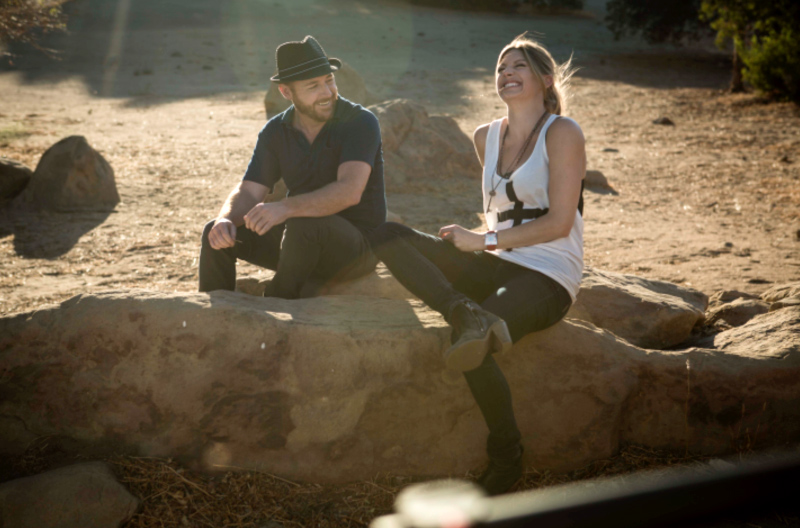 I'll have a lot more to say about the tunes on the CD and the Tour to support it in the coming weeks. Many of the dates in the new year are near Sold Out, so I'm very thankful to all for picking up tix. Should be fun nights out. I'll have a cracker band playing songs from my CDs, GBS catalogue, Crowe/Doyle songs, and a few others.
Check out the dates here. Love to see you if you can make it.
I've been on a wee three day holiday with my wife and a few friends. Luck found us a golden chance to be in Scotland together and explore Edinburgh and Glasgow. I've been to both cities a few times, and this was a treat to play tour guide to some newbies. I LOVE Scotland. The anchor event for two of the three nights was a concert with The Once and Passenger. Really loved Passenger and how he commands the room with nothing but a guitar and a song. Well done. But, of course, our hearts were set on the crowd from Home and watching The Once win over huge unsuspecting crowds was a thrill to behold. I've been lucky enough to have someone from Newfoundland walk up to me after a Mainland or European gig and tell me they were proud of us. But I confess I never quite understood what they meant till these past couple of nights. Geri, Phil and Andrew certainly don't need me to be proud of them and all they've done, but I am. I can't help it. I certainly couldn't help it in Glasgow and Edinburgh as they had thousand of Scots singing songs from Newfoundland. One of the coolest travel moments of my life. Well done, our crowd.
Stay tuned for more info on all that lies ahead.
Cheers,
Alan